Benefits of Ormus 
Personal author Chris Emmons R.Ph. 
EmmonsEssentialEssence.com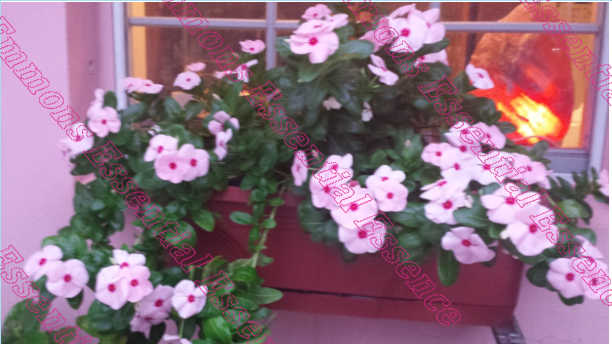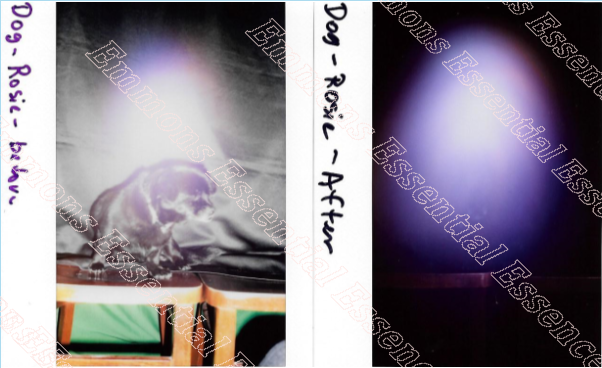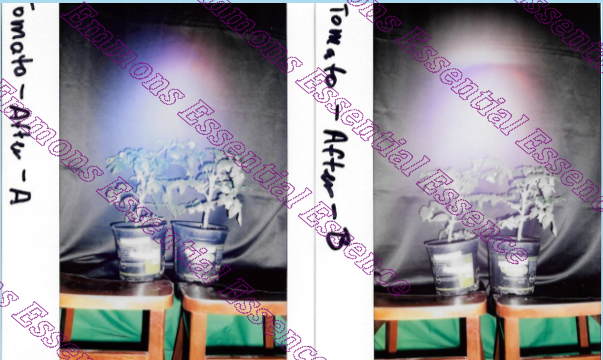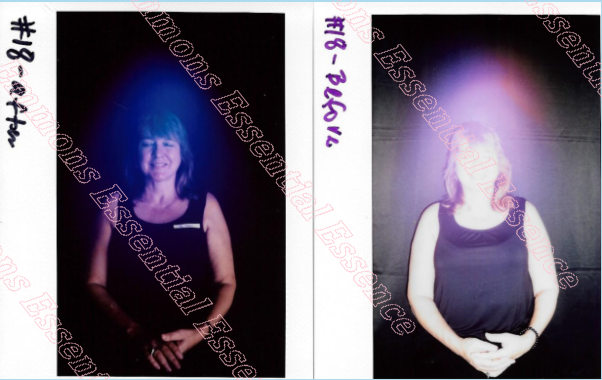 Thousands around the globe have used Ormus during the past 20 years and many take time to report their experience.    
What is Ormus; a group of essential mineral nutrients. It is common knowledge that minerals have been depleted from our diets through environmental degradation, modern agricultural techniques, and contemporary dietary practices. 
Ormus contains minerals with definable physical characteristics such as soft and slushy which causes them to be easily absorbed.  A lesser known state of minerals is they embody unexplained non-physical characteristics.  [Note: the term non-physical state is used in a general way to indicate anything that is simply outside of our limits to perceive directly, observe and assess; it simply is energy too small or too large for us to measure.]  This state displays itself during Ormus collection processes and lab assays. The Ormus community calls this the m state or metaphysical state. 
More information on m state is found in two Ormus Academy Online editorials: "m state" and "Ormus Material and Chemical Behavior, search for m state". 
How is Ormus beneficial?  Ormus appears to assist communication between cells in the physical body causing the body to work better.  It supports health, brain coherence, mental clarity and increased level of awareness -which is linked to consciousness and falls in the realm of Spirit.  The well fed mind can allow for a new way of looking at things going on in a life and Ormus appears to assist the process; either as a form of supplemental mineral nutrition that supports the body or another state of minerals. This other form of the minerals, a new class of material that has been discovered, seems to draw spiritual energy into your reality.  Those who supplement with Ormus have reported that sporadic understandings or wisdoms have appeared like a flash of insight, and lead to right action.  Because Ormus possibly improves connection to the psyche in people, many think Ormus does improve the connection to our Spirit Origin. Most report they feel better after Ormus. 
Ormus is a form of mineral supplement for the physical body and for the spirit within which vitalizes these areas.  It is not a drug ---and it will not get you high. 
The traditional range of Ormus supplementation begins with mere drops to 1/8, 1/4, 1/2 or one teaspoon once and sometimes twice a day. Some take half the amount and the other half later in the day if the day is going to be long, full or stressful.  Often it is taken in the morning, prior to the days activity; perhaps 20 minutes before eating for best absorption.  While some report that Ormus in the evening has kept them alert, others fall asleep easily citing how bedtime is beneficial since the body repairs and maintains itself during sleep. To further its absorption and bioavailability, Ormus is followed with a small amount of water. 
If you are beginning Ormus consider supplementing with a small amount, drops or 1/8 or 1/4 teaspoon, for a couple days then stop for a couple days.  This allows the body time to initially absorb the new energy and new direction.  Some just regularly take holidays from Ormus for a few days or awhile -some don't. 
Regarding how much Ormus to use or how often to take is a personal decision, personal responsibility and everyone makes their own individual determination. 
If you have either a sensitive etheric or physical system, a lower starting amount is a suggestion.  If you are doing well on a lower amount that is probably all you need.  More is not necessarily better. 
Results after Ormus may be perceived quickly or take Time to express and unfold in the observable.  Give Ormus the Time it needs.  Change includes outcomes from transformations that occur within your physical, emotional, mental and spiritual energetic components.  This includes change in the physical body's dynamics or even change at the DNA level. Some after Ormus say they experienced no effect, or at least perceive no effect. Do not immediately increase the amount of Ormus taken.  It is paramount to realize that if change is not felt, it may be that the change is subtle and/or you are too close to make an analysis. You also may not be closely connected physically to your body and/or psyche to observe change; Ormus is called subtle energy for a reason.  Ormus is in action regardless if change is felt or not.  Give Ormus the Time it needs. 
More information on change after Ormus is found in the Ormus Academy Online editorial; "Part One: Ormus, Its History, Its Effect." 
When applied properly to plants, Ormus has increased growth and vitality of the plant, size of fruit, vegetables and flowers.  A color change in the leaves, such as darkening to deep green and possibly flattening to maximize the sunlight, may be seen within 24 to 48 hours. 
The Ormus precipitate is diluted prior to applying to the plant, soil or roots.  Application is easy but you can overdo it in which case the stalks of plants grow too fast and tip over. 
For seeds, soak overnight in a 500/1 dilution of Ormus precipitate.  For plants in a 6-inch pot, one drop Ormus precipitate is diluted in about one ounce of water. This ratio is one teaspoonful (5ml) Ormus precipitate in about 2 1/2 quarts of water or about 1/4 teaspoon/quart.  For larger quantity, one tablespoon (15ml) Ormus precipitate is generally added to about two gallons water.  For trees three to six feet high, 4oz diluted Ormus precipitate per tree is spread around its dripline; the area directly under the outer circumference of the tree branches. Trees six to twelve feet high; 6oz diluted Ormus precipitate. 
Ormus in plants is usually given one time a year although a grower suggests that Ormus is applied just before buds pop and again before harvest time.
Take time to review the short video below made at the remote wilderness gardens of Chris Emmons and Ralph Kinsley.  It shows the wonderful benefits of Ormus in agriculture. Commercial inquiries invited.    Music-"Committing Alchemy" by Ralph Kinsley available here.
In animals given Ormus, more vibrancy and stamina has been observed.  This could lead to decreased mortality, decreased infection and increased weight.  Reports have been shared about animals who displayed a greater level of conscious awareness through body language and look in their eye.      
These nutrients can be collected with inexpensive, simple, open-source methods on naturally occurring starting materials like unprocessed sea salt, soil, plants and metals. Some Ormus collection processes are easy and others fairly easy being akin to kitchen chemistry. For those interested there are more involved collection processes.  Ormus is taken internally or applied topically. The knowledge about it is thousands of years old and now re-discovered."  
PERSONAL RESPONSIBILITY: MINERAL AND OTHER SUPPLEMENTS 
There are those who use Ormus in plants, animals and themselves.  This is done 100% at their own risk.  The individual chooses how much they use and there is nothing implied or guaranteed regarding Ormus.  It is up to you alone, an individual, to think seriously about all the benefits of good nutrition and any needed supplements.  The people who use Ormus are part of their own ongoing personal research. 
Personal research observation over time is scientific research.  We have 25 years of observation from 1,000's who globally used Ormus versus no one I know of filing a complaint that Ormus "hurt me".  Comments include feeling better; so much that Ormus is forgotten to be taken.  Another comment is that he had stints put in 25 year ago that are still just fine while four others who had stints then needed to be replaced after 5-6 years. 
Folks who have taken Ormus have also had colds, flu, aches, pains.  An added comment was that a lady had an anaerobic bug and Ormus didn't touch it.  Ormus didn't cure any disease, if a disease cured without medical treatment, the body won over the disease.  Cancer is physical malfunction. Fibromyalgia is a physical malfunction.   
An Ormus investigator, doing his own personal ongoing research, explained that Ormus fuels the light body; the light body housed in us drives the physical body.  He understands it to be that if the light body is too powerful, the physical body can be overpowered (burn out the physical) and that is why he doesn't want to ingest large amounts or excessive amounts over a long period.   He added: Easy does it and pay attention to what your body says to you.   Pay attention to how you feel and keep a note book if you cannot remember.   Simple notes can help you more fully understand if the supplement is helping or hindering.  As we get a bit older this is even more important because we often have much more on our minds and may not recall just how one felt two days ago in the early am. 
The hydroxide form of the mineral is more bioavailable and the most common Ormus precipitate contains mineral-hydroxides.  These are in parts per million or parts per billion –not very much; you would need, for example, a dump truck of horsetail plants to get 1 oz of gold. 
However you will be hard pressed to find clinical studies on Essential minerals, macro or micro.  This is understandable since there are definite variables in mineral absorption, its storage and its excretion; variance with age, sex, health, physiological activity, dietary components, pregnancy, lactation, individual genetics, processing or lack of processing of food and bioavailability of the mineral from the diet.  Also availability of minerals in the soil, hence the food itself is not reviewed.  The government doesn't get involved much since minerals are not classified as food or drug. The subcommittee of the National Research Council (US) tasked with calculating mineral recommended Daily Allowance has recorded that RDA amounts are a value judgment based on reasonable assumptions (sic: rather than a scientific determination) such as in healthy people there are some mineral stores in the body and further it assumes what may be the size of these stores needed and used as a reserve against periods of negative mineral balance.  These variances cause difficulty in estimating their RDA requirement.  Also noted is that a number of minerals lack analysis methods to diagnose their status in the body. 
  
A catch 22 is that if not enough minerals are in the body, life force is affected, diminished, and if too much, the physical body can be negatively affected.  Anything too much is not good; now there are reports that too much orange juice causes melanoma, and in the young too much vitamin C can precipitate heart attack.  Another person commented that too much vitamin B-12 and "you have to peel me off the ceiling" (too much excitatory energy).  So, Ormus is no different than any other supplement. 
  
Consequently the responsibility for any use of Ormus substances remains with you alone, an individual, to think seriously about all the benefits of good nutrition and any needed supplements.  The book Ormus Modern Day Alchemy addresses your personal responsibility in this area: 
Page 3 
"All material in this publication is provided for information only and may not be construed as medical advice or instruction. The information in this book is presented for educational purposes only. Information in this book is not intended to be a substitute for the medical advice of your health care professional. The information contained has not been evaluated by the Food and Drug Administration. Information in this book is not intended to diagnose, treat, cure or prevent any disease.  All information is for research, experimental and informational purpose only. No health claims are made." 
  
Page 258-259 
"Ormus used as supplements are for research and experimental purposes only and therefore there are no specific "dosages" to state. I can tell you what I/others use, or have heard of being used, on plants/agriculture, animals and ourselves. The opinions are believed to be accurate and the information sound based on the best judgment available. 
The following statements have not been evaluated by the Food and Drug Administration nor are they intended to diagnose, treat, cure or prevent disease. Further, if there are choices made in determining how to use Ormus for plants/agriculture, animals and ourselves, make those decisions based on conservative thinking." 
Since supplementing with Ormus often results in noticeable effect as life continues we caution that Ormus is a personal journey ---And not one taken lightly.
David Hudson and others remind us that the Purpose of Ormus is less about physical healing and more about raising the level of understandings [consciousness] towards enlightenment; properly seeing [knowing, understanding]. David Hudson is the man generally recognized who brought knowledge back to the modern world which the Ormus community has found useful.  By Ormus feeding the light body, spiritual body within us, it may grow and become what it is meant to be. David Hudson explained that in this manner, the nature of man changes and things that previously held value are often no longer important. It may be that this action could change the world more than anything in the last 2,000 years. This is why Ormus is both a wonderful supplement and also called an Ormus journey.    
This material has been known about since antiquity but the information became lost to the masses.      
Agricultural land, seeds and plants given Ormus have presented with more vigor, tolerance to transplanting and drought conditions as well as increased resistance to disease and insects. They demonstrate a shortened growing cycle and increased crop yield. They have also produced larger fruit with a longer shelf life, and assays have shown they contain an increase in mineral content. Similar benefit has occurred with plants grown for flowers.    
In animals given Ormus, more vibrancy and stamina has been observed.  This could lead to decreased mortality, decreased infection and increased weight.  Reports have been shared about animals who displayed a greater level of conscious awareness through body language and look in their eye.