Personal author Chris Emmons, pharmacist, author Ormus Modern Day Alchemy  
With contribution by Ralph Kinsley, Ormus-Based Backyard Garden Grower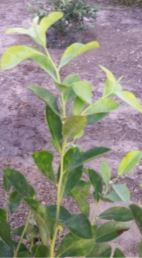 Index 
Part I: How to Use Ormus in Agriculture 
Part II: Other Ormus Agricultural Resources
Part III: Agricultural Articles by Barry Carter  
Part IV: Moving Earth Energy and Cosmic Energy to Benefit Agriculture
Part I: How to Use Ormus in Agriculture- 
-Growing your own food is one of the most purposeful and important things a human can do.  It is work that directly helps you with good nourishment and maintaining health.  Caring for plants, waiting as they blossom and seeing their fruit is an amazing feeling of accomplishment.  
Cultivating fruits and vegetables seem overwhelming to most but is actually simpler than it sounds.  All that is really needed to begin is a patch of sunny ground, a water source, nutrients and a little time.  Even without a backyard, food can be grown in containers on a sunny balcony.  A lot of produce can grow out of one pot.  An indoor herb garden on a sunny windowsill also works.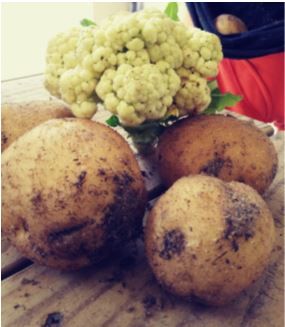 In Part I we drill down on supplements for the plant with focus on the ultra-trace-mineral nutrient concentrate called Ormus.
 
Part II contains suggestions from Growers and Agricultural consultants.

In Part III are articles by Barry Carter. Mr. Carter (1949-2018), flagbearer and go-to person for Ormus information from mid-1990's-2018 when he passed on. These reports are Carter's compilation and experiences with Ormus in plants. Included such that Barry Carter's contribution to the Ormus community might never perish nor degrade.  

Part IV covers the historical method of supplementing plants with vibrational energy called "electroculture".  Its existence  largely unknown by either today's populace or the gardener. 
Ormus 
-Ormus is a specially formulated ultra-trace-mineral nutrient concentrate that can be given to plants.  It contains minerals and hypothesized to contain the M-state of the minerals.  The minerals are physical building blocks for plant growth...M-state is a higher-frequency form of minerals.   
The process of making Ormus produces smaller particles of minerals which are readily taken up and used by the plants.  Ormus also has an electrical charge to it.  Having smaller particles, a charge and M-state produces phenomenal growth and quality in plants.  You can purchase Ormus or easily learn to make yourself with Ormus Discovery DIY Wet Process Kit.  
M-state is what the Ormus community refers to as the meta-physical state of matter.  It is matter that is simply more refined and exists at a much higher frequency.  When M-state enters biological systems [plant, animal, human] it  flows unimpeded energy to all tissues -right down to the DNA template which creates the plant, animal and human. 
This greater energy flow, a form of information within every living cell, allows for increased vigor in fighting disease; more energy for building or repairing; and in general, maintaining the body, the plant or the animal. 
Rudolf Steiner, highly trained scientist and respected philosopher, researched these unseen higher-frequency energies.  He introduced the vortex principle for use in biodynamic agricultural preparations and showed that vortex energies, higher-frequency energies, can be absorbed into the water.  To give rise to these energies Steiner first created a deep vortex in one direction and then immediately reversed direction until another deep vortex formed.  
The Ormus Precipitate 
-The white amorphous gelatinous-like precipitate that forms during a "Wet Process "of Ormus collection is non-toxic and can be used in plants and agriculture.  The Ormus source material in the Wet Process is reconstituted sea or drawn seawater.  The Ormus collected from the "Dry Processes" is not used because: 1) less volume of Ormus precipitate is produced and 2) the Dry Processes cost more in terms of time, effort and price of materials.  
The Ormus precipitate is removed from the bottom of the liquid and first diluted with water before application to plants.  The diluted solution is poured on the ground or sprayed onto the leaves of the plant.  The liquid that was over the precipitate has been shown to contains Ormus but is not used on soil or plants as it has a high pH of around pH 10.78 and contains sodium chloride (salt) from the source seawater.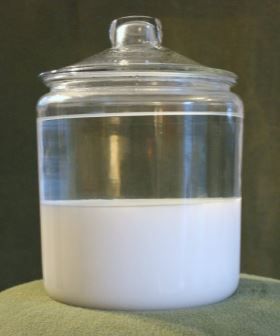 If spraying diluted Ormus on leaves, a process called foliar feeding, it is typically done about once a month within an hour before dawn.  This time-frame occurs prior to sunrise which allows leaves to retain the water and Ormus mineralization for a longer period.  It is also suggested that spraying in the evening is not done because overnight water on leaves contribute to disease, especially fungi.  
You may hear some say that nighttime foliar feeding is not good because plants need their rest during that time.  Some consider this a misconception. It is true that flowering of plants is impacted by light however.  
Spray the top of the leaves and especially the bottom of the leaves.  Stomates on the bottom of leaves are microscopic openings where nutrients are best absorbed. 
Research 
Diluted Ormus precipitate applied to plant does seem to have some credible uses.  Garden growers report healthier looking plants/flowers with deeper vibrant color.  One backyard grower used trap water, a form of Ormus concentration on fresh water via a Magnet Vortex Water Trap, on a single plant.  It soared to over 9-ft tall (Valerin) while nearby plants and some in the front yard only reached about 6 ft high.  However, actual research on Ormus use in plants, with defined data, has never been performed.  Consequently, no "real" science can be attached to its use.  That being said, the reality is that a lot of people who add diluted Ormus to their garden regimen see a change in the plant and think "Gee, this is really good stuff". 
Ormus is a plant growth enhancer.  Initially, continue with fertilizers as usual. Later you can experiment and reduce fertilizer application, but initially it is best to carry on as normal with fertilizers.
There is an elementary problem which blocks scientific research on Ormus use in plants: Ormus precipitate is not a standardized product.  Consistency varies depending on which sea was used to source the Ormus from.   
The Ormus Effect   
-Whether the Ormus ultra-trace-mineral nutrient is applied to the soil or leaves, the plant has now been hyper-mineralized.  It is more resilient, can produce mega-growth with greater harvest, crops which last longer, and have better quality.