Part Two:

   m state


Personal Author Chris Emmons R. Ph. 




With  useage notes furnished significant Ormus contributors since 1993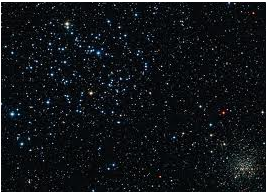 Ormus contains minerals which, unlike hard mineral tablets, are soft and slushy in water; extremely easy for the body to disintegrate, dissolve and absorb.  The body is able to easily absorb Ormus minerals because they combine very loosely with the same elements that make up water.  The watery soft slush of Ormus minerals are practically ready for the stomach to absorb just as they set in the bottle.   They dissolve exceedingly quickly into minute morsels of mineral and what makes up water.  But the most wonderful thing about the very tiny bit of minerals is that they have a very small charge on them.  A tiny speck of mineral with a charge is called an ION.  Most often a mineral has a positive charge; having a charge is a good thing.  The stomach most easily absorbs tiny bits that have a charge.   

Ormus, being very easy to dissolve; breaking apart into very small bits, called atoms, and carrying a charge is the big Why behind Ormus being exceptionally easy to absorb in us –plants and animals too.   

The mineral ions in Ormus are youngsters compared to their elders; mountains, cliffs, rocks, pebbles and sand.  Nature formed these building blocks of the earth by combining atoms of the various minerals to form a fixed solid.  It is good to know that minerals are elements of the periodic table.  Atoms are the smallest unit of any element. 
The mountains and such, cousins of the small charged ions of minerals in Ormus, give a solid appearance in a form that displays commonly known simple basic defining characteristics.  Universally recognized ones include:  Color, form, bulk, hardness, luster [ie, is it metallic or non metallic], breakable or bendable.  Unlike the minerals in Ormus, rocks have a firm, fixed, solid appearance. 
Conversely, Ormus is a material that not only has its own definable physical characteristics, such as soft and slushy, but also unexplained, unseen non-physical characteristics.  [Note: throughout the article, the term non-physical state is used in a general way to indicate anything that is simply outside of our limits to perceive directly, observe and assess; it simply is energy too small or too large for us to measure.]  These behaviors have been seen during Ormus collection process -and in lab assays. [Detailed in Part 3: Ormus; its Material and Chemical behaviors, Search for m state.] 
Observations point toward Ormus containing material that exists in 2 states of matter: both the physical matter, seen in our natural physical world and a matter that does not act as matter does in our natural world.  The Ormus community calls this other form m state; m state stands for metaphysical state. 
What is m state? It is a material that does not follow the Standard Model of physics.  It displays characteristics that can be observed and laboratory assays that show they don't belong here in the common world.  Physicists at the Niels Bohr Institute, who study the properties of substances at the nuclear level, found that there is a group of elements in the center of the Periodic Table that go through a strange state of existence.  It is either the physics equations that study how the world works is wrong -or Ormus contains a material from another place.  This would be a place where the basic forces of its world, such as gravitational force, electromagnetic force, the strong nuclear force and weak nuclear force exist but use different values than are used in our dimension of reality.  Since David Hudson's experiments on elements during the 1970's-1980's, more of them show themselves to have an m state.  Today many feel that each element in the periodic table probably does contain this form. We are sure that a portion of the Ormus contains another form of matter whose traits are not common to the dimension of existence we live in.   
Therefore we look for understandings regarding higher dimensions that hide by some physical mechanism behind our own natural reality of three dimensions; left/right, up/down, back/forward.  These are realms that sit side by side, each with their own version of physical reality; a realm that is too small to see, perceive directly, detect or accurately measure in our more structured, larger dimension. 
This does not mean however that some if not all the more refined dimensions do not have an effect on our larger; and to our instruments, more structured reality.  Folks who talk about extra dimensions of space are usually disregarded as being wooey or weird.  But many have experienced extra dimensions as truth and the science of physics presents mathematical equations which do not balance if other dimensions are not included.    One report by a team of physicists stated that we can relate to about 5 percent of the total mass that should make up all space.  So where is the rest of it?   They dubbed it "Dark Mater".   A better name is plasma.  The rest of the universe is occupied by substances, but we just cannot see or measure it. 
The portion of Ormus that contains extraordinary characteristics comes from some location that naturally embodies these traits.  This is why they cannot be catalogued or observed here and also why the effects of standard mineral supplements do not compare to Ormus.  The source of this portion of Ormus is either from unknown characteristics of particles within our own reality or the source comes from some higher extra dimension –or possibly the Universe itself.  While our dimension is more structured and therefore larger, materials in higher dimensions are more physically refined and smaller.  Packing the energy in a smaller space increases the energy in the material. In other words; each particle in a higher dimension contains greater motion.  Greater movement in anything creates greater possibilities. Higher dimensions exist simultaneously, superimposed over one another and able to interact to some degree.  As mentioned earlier, there is the possibility that this portion of Ormus originates outside of any dimension in our world but rather comes from the Infinite Universe itself.  The fact is that complex laboratory work has shown that m state exists and the Ormus community has assays, which point towards its presence.  The occurrence of m-state in Ormus and the great Ormus benefit in plant, animal and human indicate that these materials do cause [beneficial] effect in our much larger, more structured reality. 
  
No mathematical theory formulated which uses physic principles of our dimension can detail specific characteristics of an extra dimension.  There are computers that compute their possible shapes and physic equations that balance when extra dimensions are factored.  These also predict the number of extra dimensions.       
Two explanations of extra dimensions are presented.  The first is from Ormus contributors since 1993.  Einstein spoke about our Universe; our dimensional reality and noted we live in space time consisting of 12 dimensions that we can relate to.  He called these 12; octaves. Others exist but only 12 as he understood it can have any effect on us. While he said we are involved directly with only 12 he did not clarify what a Dimension was. Each of the 12 dimensions, octaves, is a bandwidth of energy -with its own energy frequencies. These 12 exist simultaneously, superimposed over one another.  Each of the octaves is complete with its own 3 spatial dimensions; left/right, up/down, forward/back.  We live in one of 12 bandwidths of energy which Einstein termed octaves.  We say we live in the third dimension, the third octave, but there is no data that proves a yes or a no.  There is no way to know where we are because space is infinite in all directions from our perspective. Research does indicate though that we do live in multiple band widths of energetic particles. 
Next is a brief history of sciences' search for understandings about the cosmos, particle phenomenon and extra dimensions.  It begins with Isaac Newton's discovery of gravity, continues to Albert Einstein's work, then Quantum Mechanics -the study of sub particles of the atom, followed by string theory -whose great attraction is its versatility and finally M theory -a refined version of string theory.  Many are calling M theory the Theory of Everything since it may actually be a Unified Theory.  This is a theory, considered the Holy Grail of physics since the later days of Einstein, where all the principles and theories of physics are distilled into a single overarching physic equation.   
All physicists' effort and theories stand on the shoulders of those before.  The ones who searched, observed world phenomenon and categorized them using as few theories and physic equations as possible.  
Tesla said it. Einstein Agreed. Science proved.  It is known fact that everything — including our own bodies — is made up of energy vibrating at different frequencies. 
"What we have called matter is energy, whose vibration has been so lowered as to be perceptible to the senses. There is no matter."   — Albert Einstein 
"Nature shows us only the tail of the lion. But I do not doubt that the lion belongs to it even though he cannot at once reveal himself because of his enormous size."    — Albert Einstein 
To grasp more fully what m state may represent, we need to think from the viewpoint our universe.   We follow the trail of extra dimensions by utilizing the science of physics and begin with the work of Isaac Newton. 
 
Isaac Newton 
It was during the 17th century that Isaac Newton, as the story goes, was sitting under an apple tree at the same time an apple fell.  This observation planted a seed of thought.  He reasoned that the power of gravity which brought an apple from a tree to the ground was not limited to a certain distance from Earth, but that this power must extend much further than was usually thought. After seeing how apples always fall straight to the ground, he spent several years working on mathematics that showed the force of gravity decreased as the inverse square of the distance. This became his Law of Gravity.  Newton believed gravity effects were instantaneous.     
Albert Einstein 
Einstein [March 1879 – April 1955] disagreed with Newton's belief that effects of gravitational force were instantaneous.  He showed that gravity effects were not instant. This began his study of gravitational force which led to the discovery of an extra dimension: Time. 
During the later 1910's, Albert Einstein, author of General Relativity [GR], said that space is not static. The suns gravitational phenomena created warps, waves, curves and stretching of the cosmic fabric. GR says that the cosmic fabric can form a bridge or tunnel structure; called a wormhole, which acts like a cosmic shortcut to regions of space. The hitch was that wormholes affect spacetime as they ripped a tear in the fabric of space.  [In 1995, the M theory of String Theory explained how a tear is not made]. 
Einstein later linked gravitational waves to ripples in the cosmic fabric that affect spacetime and wrote the theory of Special Relativity [SR].  What we call gravity Einstein said is actually the distortion of space and time. He explained that the Earth looks like it's rounding the Sun in an ellipse, but it's actually following a straight line through warped spacetime.  The Gravitational effect in SR added a fourth dimension; time.  Time was added to the 3 spatial dimensions of common experience; left/right, up/down, back/forward.  If gravitational force had not been the weakest of the 4 known forces there may have been a greater effect.  [The other three forces of the natural world of our dimension are:  electromagnetic force, strong nuclear force, and weak nuclear force.]   
It was Einstein's insight that gravity, as a universal force, could be described by a curvature of spacetime consisting of one time and three spatial dimensions.  This led him to formulate the famous Einstein field equations.  Their validity has been confirmed by many experiments -when looking at the cosmos.  However the equations break down at the Planck scale [the atomic level].  Decades and decades later, a breakthrough occurred when M theory successfully added Gravitational force to its physics equation when analyzing both at the cosmos level and the quantum [subatomic] level. The equations balanced –and they also required the presence of extra dimensions –which will be addressed later.   
The infinite universe consists of an infinite number of frequencies and dimensions. Albert Einstein surmised, after a life time of research on energy, that universally we live within a series of 12 band-widths of energies, specific arrays of frequencies, which exist simultaneously, superimposed over one another.  These are dimensions, which Einstein termed octaves.  Each octave within the bandwidths of energies consists of its own bandwidth of frequencies [energy]; called dimensional octaves.   
Einstein said there were 12 dimensional octaves in each octave. We live within a series of bandwidths of energies; an octave.  There is no way to know in which octave we reside because space is infinite in all directions from our perspective. Research does indicate though that we do live in multiple band widths of energetic particles. 
As noted earlier; each octave further creates about 12 dimensional octaves with their own band widths of energies that contain specific frequencies.  These 12 dimensional octaves are called dimensional realities. The shape of the various dimensional octaves is not like a ladder but rather as a sphere with each dimensional octave overlapping another. The everyday word that describes a dimensional octave is dimension.  We live in a dimensional octave, commonly called the third dimension –however as noted before there is no way to know in which octave we reside. Each dimensional octave within an octave has spatial dimensions:  left/right, up/down, back/forward and Einstein's work added a fourth dimension: Time.   
Each dimensional octave [dimensional reality] also has its own world which contains observable clustered energy substances; the building blocks and matter of that dimensional octave.  There are 20 key numbers in each dimensional octave that specifically define the fundamental characteristics of its natural forces and therefore characteristics of its energy substances; its matter.  The 20 fundamental numbers include:  Weight of an electron, strength of electromagnetic force, strength of weak nuclear force, strength of strong nuclear force and strength of gravitational force.  These key numbers characterize the universe of a dimensional octave to all life forms within it that participate, or have the capacity to participate. Substances are observable within a dimensional octave because their level of energy and density match that of the fundamental numbers in that dimensional octave.  Said another way; substances are observed or can be observed because they are energetically connected to that dimension. 
Other dimensional octaves are either light years larger than ours or so small they move around and through us like air through chicken wire.  Our dimensional octave is one of many co-existing dimensional octaves, universes, each a separate fully dimensional bubble. 
Unlike the higher dimensional octaves, ours is quite structured and so it is bulky. Higher dimensional octaves contain very small, more physically refined substances.  Their material carries its energy in a smaller morsel and so each particle contains greater energy.  In other words; each particle contains greater motion.  Greater movement in anything creates greater possibilities; more can be done. 
Dimensional octaves being superimposed over one another can result in higher ones with their very small more refined and more energetic material, entering into ours which is larger and more bulky.  [A simple example:  Visualize a slice of toast with a bit of cinnamon sugar sprinkled on top.  This represents a higher dimensional octave.  Tilting the toast causes some of the fine particles of cinnamon sugar to fall off and into a below dimensional octave.]   
These very small substances are not expected to be observable in the much larger dimensional octave such as ours.  A larger world cannot see, even detect -or accurately measure the energies from a more refined dimensional octave. The more refined a substance is, the more physicists find they cannot see it and the bottom line is that things that are toooo small to register on the equipment in our dimensional octave are not seeable.   
Consequently describing m state as non-physical matter is not only an impossibility, it is in principle incorrect.  Any material, even if not observable, found anywhere; no matter if it is in a dimensional octave or anywhere within the Infinite Universe –that material is still real and physical in some dimensional octave; some band width of energies.  Note, again, that in this article, the term non-physical state is used in a general manner to indicate anything that is simply outside of our limits to perceive, observe and assess;  it simply is energy too small or too large for us to measure.    
Similar to m state, physicists who find such a substance also find they cannot register the material using equipment in our dimensional octave.  The material originates from another dimensional octave -or perhaps from the Infinite Universe itself.  Physics show that the material is not explainable using our physics equations.  However, complex laboratory procedures which alter the energy [decrease the energy] in these substances have shown that it exists and common laboratory assays, on properly prepared material, also point towards its existence.  Finally, the presence of m-state in Ormus and of Ormus benefit in plant, animal and Human indicate that the more refined substance does cause an effect in our much larger, more structured reality.  
The string theory's' mathematical equations predict extra dimensions; Einstein would term dimensional octaves, where entire worlds could be right next to us but completely invisible.  In this theory, we could live in a three dimensional space [Einstein's dimensional octave] which floats inside a higher dimensional space [dimensional octave]. The theory says that extra dimensions are sometimes interpreted as alternate worlds, but these extra dimensions [dimensional octaves] could simply be too small for us to feel and examine (on the order of 10-32 cm). 
[For those who understand musical notes, this is added regarding the dimensions; what Einstein called octaves.  The infinite universe consists of an infinite number of frequencies and dimensions.   Albert Einstein attributed his scientific insight and intuition mainly to music. "If I were not a physicist," he once said, "I would probably be a musician. I often think in music. I live my daydreams in music. I see my life in terms of music.... I get most joy in life out of music"   After playing piano, his sister Maja said, he would get up saying, "There, now I've got it" Einstein told gestalt psychologist Max Wertheimer that he often thought in terms of musical architectures.  Einstein told the great pioneer of musical education, Shinichi Suzuki: "The theory of relativity occurred to me by intuition, and music is the driving force behind this intuition. My new discovery is the result of musical perception". 
Einstein's understanding of music assisted his scientific work.  As stated earlier, each dimension will consist of a band width of frequencies and those frequencies can be further defined as evenly timed sets of octaves [dimensional octaves].  An octave is a set of frequencies that are even multiples; for example a frequency of 30 Hz is half of 60 Hz.  In this example, frequencies between 31 Hz to 59 Hz and all the less than whole number frequencies within 31 Hz to 59 Hz would be contained within the band width between 30 Hz and 60 Hz.  (Thus, in this example, frequencies between 30 Hz to 60 Hz allow us to hear tones but to smell requires a different set of frequencies and to taste requires another set of frequencies.)     

Further, if you play C1 and then C2 and then C3 they all are even multiples and harmonize.  All the notes between each of these C notes then make up the band width of the octave between the lowest C and next C up the keyboard.   Dimensions then are a set of octaves as in playing the entire keyboard. 
Research, experience and education of those knowledgeable about Ormus and musical notes have clearly shown that the universe is all small particles vibrating and creating the frequencies.   All evenly spaced frequencies make up Octaves.  And all frequencies within the range of two even multiple frequencies comprise the "Band Width" of that octave.   It is probable that Einstein was purporting to say that each dimension was a complete Octave and 12 such Octaves can affect us and we can detect them.
Quantum Mechanics 
During the 1920's, Neils Bohr pioneered Quantum Mechanics [QM].  QM describes how the world works at the atomic level, the subatomic [particles inside atoms] level, and inside the subatomic particles.  Both the weak force and the strong force inside the nucleus of the atom were studied.  QM discovered that the subatomic quantum world was ruled by a game of: "all possibilities versus chance possibility".   
Outcomes at the subatomic level showed a turbulent world with no consistency.  The law of QM did not obey natural laws.  In the natural world, there are 3 spatial dimensions of movement within space:  left/right, up/down, before/after.  Those laws did not exist in QM.  Particles could be here, there or in both places at once; each of the possibilities actually happening in a parallel universe that seem as real in their universe as ours does to us.  QM says there's a chance that the thing you think ordinarily as impossible, for example walking through a wall, could actually happen.  It may be a low possibility but there is a chance possibility.  Results from experiments were crazy when compared to the everyday world. 
Looking for a Unification theory 
While Einstein's General Relativity studied the biggest things in the Universe like stars, galaxies and suns; Quantum Mechanics studied the smallest things; subatomic particles.  It was discovered that the equations which work in the large objects in the Universe do not work for subatomic particles and visa verse.   The theories worked for each; but they did not mix. 
The search continued for a Unification Theory; one that would unite, into one theory, the four energy forces in the universe — gravitational force, electromagnetic force, strong nuclear force, weak nuclear force, and electromagnetic force.   
The String Theory came along and as it evolved, encompassed both Einstein's General Relativity and Quantum Mechanics [quantum field theory].  Mathematically it united the four energy forces; the Holy Grail of modern physics. The String Theory, being a unification theory, was christened: a "Theory of Everything".  
String Theory 
What is the String Theory?  Inside every grain of sand are billions of tiny atoms. Every atom is made of smaller bits of matter; electrons orbiting a nucleus made of protons and neutrons, which are made of even smaller bits of matter called quarks.  But string theory says this is not the end of the line, it makes the astounding claim that the particles that make up everything in the universe are made of even smaller ingredients; tiny wiggling strands of energy that look like strings.  Each string is unimaginably small.    The strings have either an open ended shape called open strings or a closed shape called looped.  
The key idea in string theory is that just as different vibrational patterns of frequency of a single cello string create what we hear as different musical notes, the different way string theory's strings vibrate give particles their unique characteristics; such as mass and charge.  The tiny strings vibrate, wiggle in a multiple variety of ways making up all constituents of Nature beginning with the smallest; protons and neutrons that make up the atom.  In String Theory shape is everything:  For example because of the shape of the French horn, it can produce dozens of different notes.  Pressing a key changes the shape of space inside the horn where air resonates, and so the note is changed. In String theory, the only difference between anything is the frequency at which the tiny strings vibrate.  
String Theory says that at the heart of reality, the universe is composed of an enormous number of oscillating tiny strings and can be thought of as a grand cosmic symphony.  The great attraction to string theory's strands of energy is their versatility.  Physicists of string theory explain that there is nothing magic going on, it's just really tiny strings that closes into a little circle or remain open and have endpoints.  Either way it's just a tiny string; not witchcraft etc…; just common physics.  

In the late 1960's, Gabriele Veneziano, the key theorist behind early models of the String Theory, found a 200 year old book with an equation called Boyers equation.  It detailed particles with internal structures which vibrate, stretch/contract and wiggle.  Veneziano wrote a paper but at that time there was no interest from the physics community. 
In the early 1980's, John Schwartz and later Michael Green, two of the founders of String Theory, brought forth their work on supersymmetric strings.  This was the beginning to an idea later brought forth as The String Theory.  At that time, the theory was riddled with mathematical anomalies.  The physics community felt that anomalies in the equations must mean the theory was inconsistent.   There was no interest by physicists to pursue the theory.        
Another reason String theory was not taken seriously was that its equations did not make sense based on the Standard Model of physics.  In the Standard Model, three of the four forces of the Universe are addressed: electromagnetic force, strong nuclear force and weak nuclear force.  Unlike string theory, the standard model does not include gravitational force. 
String theory -Tachyons 
Tachyons, were a part of early String Theory mathematics.  The early mathematics was riddled with anomalies and the equation did not balance mathematically.  For five years string theory equations were worked on by Schwartz and Green.  In 1984, after gravitational force was added to the equation, it balanced and tachyon became the graviton.  
[Graviton is the long sought mass less particle, believed to transmit gravity at the quantum level. Gravitons are hypothetical particles. No one has ever observed a graviton hence it is called a virtual particle.  Proponents argue that since the range of the force due to gravity is infinite and it weakens as the distance increases, the graviton must have zero mass.  Therefore, like mass-less photons, gravitons should also travel at the speed of light.  Detractors argue that a gravitons actions and therefore existence does not follow the Planck scale.  Gravitons may be too little to be detected via Planck, they may not exist or maybe the standard model of physics needs to be improved.  It is a fact that Gravitons are one of the hottest and most challenging research topics in physics. At the Large Hadron Collider, physicists are searching for gravitons.] 
Back to tachyons; the term tachyon had been coined by Gerald Feinberg in a 1967 paper titled "Possibility of Faster-Than-Light Particles". The name came from the Greek word takhus, meaning fast or speedy.  Tachyons were theorized to be able to travel faster than light having open strings of energy particles with negative mass [weight].  They have never been seen in nature and having negative weight, are defined as an imaginary particle in the Standard Model of physics. In this model, the problem with a mass-less particle is that it could not slow down to below light speed.  However the biggest problem with tachyons was that they did not follow known laws of physics. Einstein's Special Relativity says that traveling faster than the speed of light, as tachyons were thought to do, created a violation of causality: an effect cannot occur before its cause [the particle arrived in the future light cone before the cause occurred in the past light cone].   
Tachyons caused problems with the string theory.    
Then in 1984, after John Schwartz and Michael Green worked on the mathematical oddities in the String Theory for five years, they added gravitational force to the equation.  Schwartz and Green long had felt deeply that if strings describe gravity at the quantum level they must be the key to unifying the four forces. They added gravitational force to their equation -and it balanced.  There were no anomalies and the Holy Grail in physics appeared to have been found.  The String Theory was a Unification theory.  It had the mathematical depth to encompass all four forces of the Universe. Einstein would have been pleased that it had been boiled down to one master equation.  
[A Unified theory had been sought since the latter years of Einstein's life.  He expressed hope of unifying the four different forces of the ocean Nature in some deeper framework using only a handful of mathematical figures.  Since Einstein, this has been the search for the Holy Grail in physics:  a unified theory, a theory of everything, which would include all four forces of our Universe: gravitational force, electromagnetic force, strong nuclear force, and weak nuclear force.]  
Discussed earlier; the String Theory mathematics also predicted a mass-less particle they called a Graviton.  This particle, believed to transmit gravity at the quantum level had been long sought.  While Gravitons have never been seen in nature, string theory had produced the piece of the puzzle missing from the Standard model of physics; it included the gravitational force in its balanced equation. 
By 1995 there were hundreds of String Theorists.  String theory was christened the Theory of Everything.  
In 2003, Susskind was the first to introduce the idea of the string theory landscape. Like previous theories throughout history; this one also agreed that all matter is made of energy.  String Theory added small strings of energy, that the string particle wiggles, a frequency, and in this way uses frequency to make a different particle beginning with subatomic sized particles on up to atomic particles such as photons, neutrons and electrons.  This was a simple idea with far reaching consequences.   
But there are detractors.  They say there is no experiment that can be done; no observation can be made that allows a check on these tiny distances of the small strings. 
String Theory –Gravitons  
During 1984, after reworking the String Theory equations, gravitons were predicted.  This was a mass-less particle that creates gravity in the sub atomic world.   
String theory says a Graviton does not move faster than light.  It can also lower its speed by shedding energy, as particles, during a process called condensation. The end result is a volume of condensate. A method of condensation is the Higgs mechanism, named after physicist Peter Higgs who in 1964 proposed it.  Relevant to Ormus aficionados is that October 8, 2013 Peter Higgs and his associate were awarded the 2013 Nobel Prize in Physics.  This followed the discovery, at Cern's Large Hadron Collider, of a new particle [from condensation] that appeared to be the Higgs boson predicted by his theory,  
According to the Higgs mechanism, a Graviton can transition, lowering its speed [energy], by spontaneously producing particles in a process called condensation. Similarly in the Ormus community, it is by lowering the energy state in m state that allows the material to express itself in conventional lab assay. Peter Higgs process of condensation was conceptually tied to Ormus having its energy state lowered in experiments then assayed.  Don Nance performed the work using this concept and shared the assays.  The lab results showed more material in the lab assay after the process of condensation was performed. 
Folks who say there are extra dimensions of space are often labeled crackpots or bananas. 
String Theory –Extra Dimensions 
Einstein's General Relativity had shown that the gravitational force caused warps and ripples in the fabric of space, which affected spacetime.  During 1919 Theodor Kaluza wrote a formula that showed electromagnetism might also cause ripples in spacetime; and add another dimension.  Einstein published the report.  However, if there was another dimension, there needed to be a place for an extra dimension in space.  
The theory of extra dimensions has two key elements.  First is adding an extra dimension, and second is compacting the extra dimension.  Theodor Kaluza and Oster Klein suggested the fabric of the universe might have both big extended dimensions like ours; but also tiny curled up dimensions.  Extra dimensions were thought to be in a curled shape. 
String Theory predicts extra dimensions.  There could be entire worlds right next to us but completely invisible.  We could live in a three dimensions membrane that floats inside a higher dimensional space. Extra dimensions are sometimes interpreted as alternate worlds, but these extra dimensions could simply be too small for us to feel and as noted above, for us to examine (being on the order of 10-32 cm).    

The idea that dimensions exist all around us lies at the heart of String Theory.  String theory mathematics calculated that there are a total of 10 dimensions; six dimensions added to the 4 dimensions of our daily life [3 spatial dimensions plus time].  The extra dimensions are part of nature, tiny, twisted and curled clockwise or counterclockwise into complex shapes, around long unfurled dimensions -such as ours.  The extra dimensions of space are the same as the dimensions of space we see around us with their own version of physical reality.  The only difference between them has to do with their shape and frequency of energy. 
String theory equations require 10 extra dimensions to balance.  There have been 5 sub versions of the theory with each sub version calculating a different number of extra dimensions. The M theory unified all the sub versions; its calculations require 11 extra dimensions to balance.    
Shape is important in String Theory, the shape of a curled up extra dimension influences the strings in the Universe we know.   The shapes of the additional 6 dimensions keep the strings vibrating precisely in tune to produce frequencies as they should be within the mathematical constants of nature that define our known Universe.  Frequencies are emitted, such as the base frequencies that create subatomic sized particles on up to atomic particles such as photons, neutrons and electrons.  There are 20 fundamental numbers, the constants of nature, which define our Universe:  Weight of an electron, strength of weak and strong forces, strength of gravity, electromagnetic force ect….   If those constants of nature are changed, even a little bit, the laws that govern the four forces change with dramatic consequences; stars break down ect.   
Einstein's General Relativity says that to create a wormhole you've got to rip a tear in the fabric of space.  In string theory the strings of energy coat the chaotic action of subatomic particles in atoms and, without having to rip or tear space, they allow a change from creation of wormholes